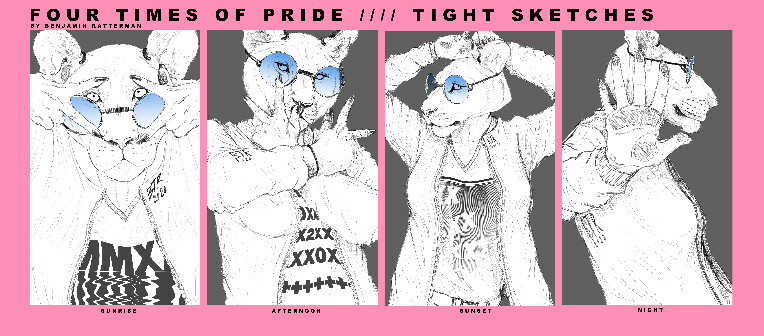 Four Times of Pride //// Tight Sketches
Finally I have completed all the Tight Sketches! Now I can finally move towards the digital painting phase!
I have decided based on a friend's feedback to make a reference to the artist Alphonse Mucha by making each piece a time of day.
What do you guys think of the Tight Sketches now that they are finished?